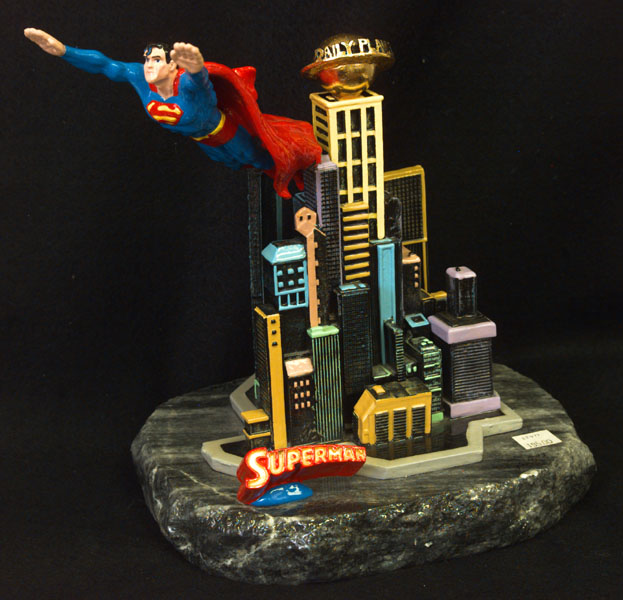 Superman "Metropolis" Sculpture
Released by: Ron Lee's World of Clowns 1993
Sculptured by:
Based on designs by: Ron Lee
Material: Pewter
Limited to 750
Original retail price: USD 275
From the first series of Ron Lee's Superman sculptures. It measures 8" x 11". Sculpture is hand painted, signed by the artist. Ron Lee is known throughout the world for his clown figurines and has also created The Superman Collection. The sculputre is mounted on imported onyx, work is hand craved using clay.
Here is another picture of this statue.
Image Copyright © Treat Entertainment, Inc. and ACME Comics
Image Use Policy